Doing the Camino de Santiago in 2020
A new year begins and with it, 365 opportunities to take a leap and do the Camino de Santiago in 2020. As the director of Santiago Ways, Joseba Menoyo, explained in his farewell letter of 2019, last year was for us a very special year, in which many pilgrims placed their trust in us to organize their trip to the Camino de Santiago.
To all of them, we want to thank them again and we look forward to seeing them again on the Camino de Santiago this year 2020. We know that many pilgrims, once having discovered the Camino de Santiago, repeat the experience on several occasions. Even for some, the Camino becomes the destination par excellence, to which they escape every time they have a few days off.
It is not necessary to explain anything about how wonderful the experience of making the Camino de Santiago can be to them. That is why this post we want to dedicate it to all those people who have not yet done the Camino de Santiago.
To all those people who have a pilgrim hidden inside and who have not yet discovered it because year after year they postpone the experience, for various reasons. Yes, you who are reading this, you are looking for an experience that makes 2020 an unforgettable year, that you have set yourself as a goal for the year 2020 to do something different, come to the Camino de Santiago!
Why you should do the Camino de Santiago in 2020
Below we want to share with you some good reasons why you should do the Camino de Santiago in 2020. Don't wait anymore!
Get hooked on sport
One of the most frequent New Year resolutions is to start playing sports. Many began on January 1st thinking that by 2020 they would no longer be so sedentary and become hooked on sport. If you want 2020 to be the year in which you achieve this, we advise you to come to the Camino de Santiago.
Starting training for the Camino de Santiago, either on foot or by bike will serve as a motivation to start a constant exercise routine. Also after coming to the Camino de Santiago, you will surely become a lover of walking. In the blink of an eye; and almost effortlessly, you will have changed your way of life and you will be a much more active person.
If you want to make a pilgrimage this year, we recommend the Camino de Santiago from Sarria. If you need help planning, just tell us more details about the trip you have in mind and we take care of arranging a wonderful adventure.
Escape from the routine in 2020 and make new friends on the Camino de Santiago
Another great New Year's resolution is to escape the routine, to meet new people, in short, to do something that will differentiate a few weeks from the others. If you decide to take the pilgrim route in 2020 you will have a plan for every weekend, public holidays and holidays from work; and each of your getaways will be different.
You will meet new friends, from all parts of the world, and, besides, if you don't have a partner and do the Camino de Santiago for singles is a great way to meet your perfect match.
Prioritize your dreams
Most people spend most of their lives postponing their dreams, leaving for tomorrow something that they would really like to do. "Yes, one day I would like to do the Camino de Santiago" is a phrase that is frequently heard, but that day never comes. That day is always tomorrow.
What if we pursue our dreams? If every time we uttered that phrase, would it become a priority in our lives? We would definitely be much happier. So we encourage you that if you are one of those many people who has ever said or thought that you would like to do the Camino de Santiago, do not postpone it any longer, come in 2020! You won't regret it and you'll also enjoy the pleasant feeling you feel when you fulfil your dream.
Break with that emotion that did you so much damage in 2019
Processes of grieving, whether due to a breakup with a partner, the loss of a loved one or even a job, can be lengthened over time. Sometimes it is yourself that is not allowed to move forward and conclude the process. Toxic relationships are also very difficult to abandon.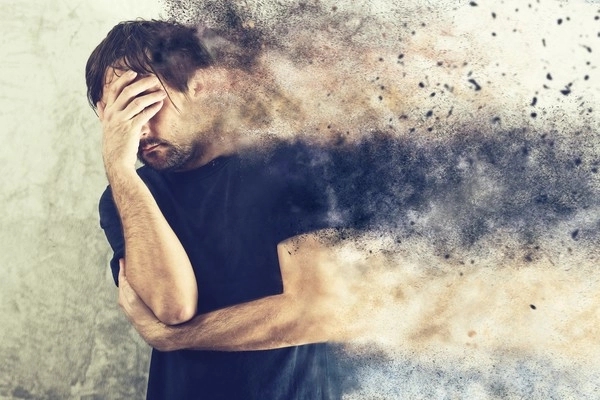 All of the above causes people to fall into situations of anxiety and depression from which they cannot leave. If that is your case, we propose that you come to the Camino de Santiago in 2020 so that you can get rid of that heavy backpack.
Contact with nature, walking, chats with strangers who quickly become friends and kilometres of solitude help to reflect and overcome any emotional low point. There are many pilgrims who come every year to the Camino de Santiago looking to heal inwardly and best of all, many of them achieve it. So don't think about it anymore, you can do it too!
See the newly-renovated Cathedral of Santiago
For the last few years the interior of the Cathedral of Santiago has been in repairs. Therefore, the pilgrims who have arrived in Compostela have not been able to enjoy the impressive spectacle of seeing the Botafumeiro in operation.
The proximity of the Xacobeo year, in 2021, will force the acceleration of the works, therefore, and although, not yet has an exact date, throughout 2020 the interior of the Cathedral of Santiago will once again host the solemn Pilgrim's Mass. You can be one of the first to see the Cathedral working in all its glory!
Avoid the high volume of pilgrims who will visit Compostela in 2021
As we mentioned earlier, next year the Holy Year will be held in Compostela. As we explain in the post that we dedicate to 2021, for 12 months, the Camino de Santiago route will be filled with pilgrims and the Cathedral of Compostela will exponentially increase the number of visitors, since all those who visit the temple in that time, will receive plenary indulgence.
If you are interested in experiencing a Xacobeo year or receiving plenary indulgence, you can visit the Camino de Santiago in 2021, but if what you are looking for is tranquillity, time to be with yourself and that queuing up isn't your thing, it's best that you choose to do the Camino de Santiago during this year, 2020.
Learn a language in 2020
Another great New Year's resolution is to learn a language. Signing up for class isn't that complicated, but we all know it's impossible to learn a language without practicing it. Even if you just get by with a little bit of that language you want to learn, you can come to the Camino de Santiago in 2020 to practice it. On all routes, you will find pilgrims from all corners of the world.
Discover another way to travel
Have you been thinking for a while that your holiday just hasn't given you what you need so much? Doing the Camino de Santiago is a totally different way to travel. Come to the Camino de Santiago in 2020 and discover another way to travel, in which it is not about visiting places, but about crossing them, experiencing them, up close and personal, between nature and you.
Plan the Camino de Santiago in 2020
If among the reasons we have given you before, you have found yours, take advantage of that energy and plan the Camino de Santiago as soon as possible. To organize it on your own, you can consult our blog of the Camino, where you will find all the necessary information to prepare the tour: routes, weather, accommodation, etc.
If you prefer, you can also take advantage of that initial boost and contact us to help you organize the trip. Leave us a comment at the end of this post or write to us on our Facebook page and the Santiago Ways team will make sure that the Camino de Santiago is a goal accomplished in 2020. We're waiting for you!
Buen Camino!